THE TEST: ARE YOU RACIST?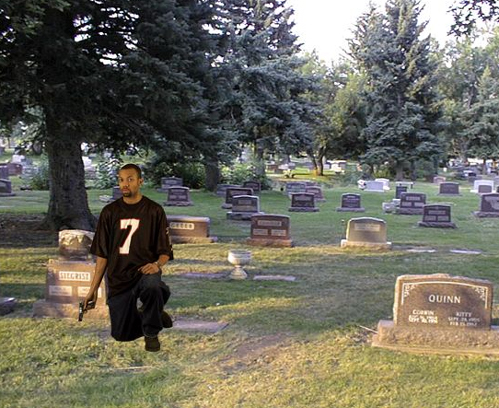 Are you paranoid, sleeping with your finger on the trigger?
In 1999, four NYPD officers fatally shot Amadou Diallo, a black immigrant from Guinea, when they mistook his wallet for a gun. In the officers' criminal trials, they asserted that anybody could have made this mistake and that race had nothing to do with their decision.
If you had been one of the NYPD officers involved in the shooting, could you honestly say that race played no role in the fact that you pulled the trigger?
Now you can find out.
The University of Chicago has created a simple and effective online psychological test. In just a few minutes, you will be presented with a series of photos of 100 white or black men who will be holding either guns or what appear to be wallets or phones. Using your keyboard, your goal is to shoot the armed men as quickly as possible and holster your gun for the others.
Click
here
to take that test.
See if you, like
Nicholas Kristof
, are forced to declare yourself a racist.
Enter scores and reaction times in the comments.
(Credit: Mama Shih)

Labels: Obligatory Geto Boys references, race
--Junichi