BEST AND WORST OF 2007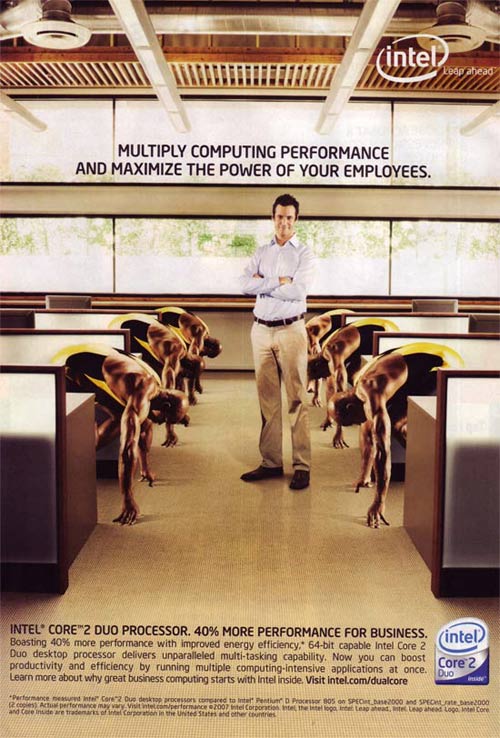 Worst Ad of 2007
In addition to the
Best Quotes of 2007
, here below are some of the ways that I will remember 2007:
Most Blatant Miscarriage of Justice:
Blogger Josh Wolf served
226 days
in a California prison for refusing to turn over his videotape of a protest at the G8 Summit ...
... while Scooter Libby served not a day in jail
for lying and obstructing a CIA leak investigation involving major breaches of national security.
*

Most Ridiculous Song Lyric
:
And I'm going to miss you, like a child misses that blanket!
-from Fergie's "Big Girls Don't Cry"
*
Best Reason Not To Move to Alabama:
Penalty for selling a gun to a minor: maximum fine of $500
Penalty for
selling a vibrator
: $10,000 fine + up to one year in jail for first-time offender
*
Best Season Finale:
Vivica A. Fox shutting the door on Susie Essman.
*
Best Writing about Harry Potter Not Penned by J. K. Rowling:
Unauthorized Chinese translations of Harry Potter books
*
Most Wonderful Thing About Owning an iPhone:
Having only one device to listen to music, read the interwebs, and ignore your voicemails.
*
Least Wonderful Things About Owning an iPhone:
Not being able to cut and paste text. Or play games. Or record tasks. Or sync with Outlook notes. And having to switch to AT&T.
*
Lamest Boy Scout Merit Badge:
Respecting Copyrights
*
Biggest Sign That Mike Huckabee Could Be Worse Than George W. Bush:
In response to the assassination of Benazir Bhutto in Pakistan, Gov. Huckabee argued for
building a fence
between the U.S. and Mexico to keep illegal Pakistanis from coming into the country.
*
No, Actually, This is the Biggest Sign That Mike Huckabee Could Be Worse Than George W. Bush:
He still
stands by his statement
in 1992 that those with AIDS should be quarantined and isolated from the general public.
*
Best Story That One Man Lived to Tell:
Ben Carpenter's electric wheelchair got
accidentally jammed into the grill of a semi
and ended up going down a highway for several miles at 50 mph before police finally alerted the truck driver about his extra passenger.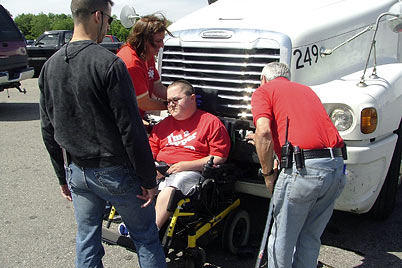 *
Most Random Subject To Write About (and Get Paid for):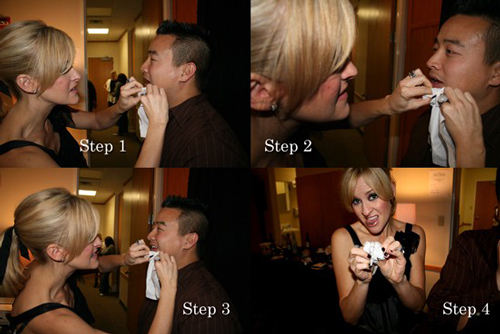 How one of the Dixie Chicks popped one of my zits.
(Runner-up:
Urinating next to Smokey Robinson
)
*
Best Sign That The Conflict in the Middle East Goes Far Beyond Muslims and Jews:
A few days after Christmas, Greek Orthodox and Armenian priests came to blows in the Church of the Nativity in Bethlehem (where Jesus was allegedly born) and started a major
broom fight
while cleaning the church. Palestinian police were called in to separate the warring factions.
*
Weakest Hip Hop Battle:
Kanye West vs. 50 Cent
*
Best Hip Hop Battle
:
Rapper Travell Price shot by a feuding MC outside a
Chuck E. Cheese restaurant
*
Best Comment on Poplicks:
"maybe after his wife leaves him he can broaden his horizons and branch out a bit!"
- sean (in response to
the post about the man with tree-like growths on his skin
)
*
Worst Way To Avoid Being Attacked While Walking The Streets:

A cloth vending machine disguise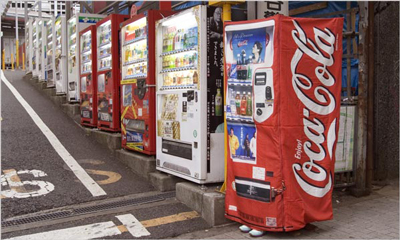 *
Most Revealing Song for OJ Simpson to be Caught Whistling After Allegedly Committing Armed Robbery:

"If I Only Had A Brain"
*
Best Nickname for David Petraeus:
'The Surgin' General'
(beating out 'General Betray Us')
*
Best Reason Not To Play Slots:
Urine-soaked seats
*
Best Attempt to Make Flautists Look Cool:
Greg Patillo
Labels: lists
--Junichi