HALLOWEEN COSTUMES TO BEAT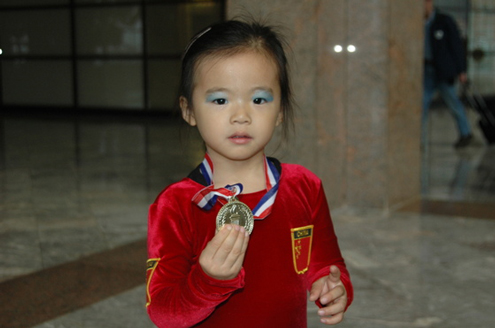 I'm 16! I swear!
MetroDad
posted the above picture of his daughter's Halloween costume: "Underage Chinese Olympic Gymnast."
I'm pretty sure that's the costume to beat this year.
I would replicate her costume if it weren't for the fact everybody would wrongly guess that I was William Hung in drag as a Special Olympics gymnast.
Last year, my wife and I dressed up as Hiro (during his Kensei phase) and Claire from
Heroes
: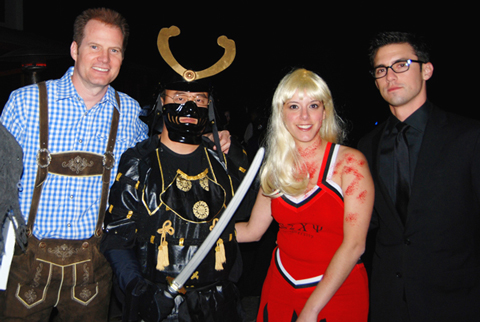 (More documentation here.)
This year, my wife and I considered some of the obvious couples' costume ideas below ...
The Sexy Option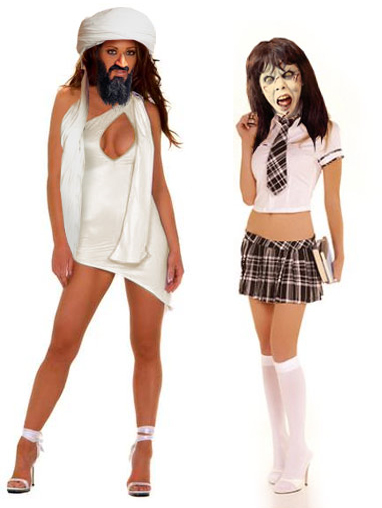 Sexy Osama and Sexy Unexorcised Linda Blair
(Credit)
The Cute Option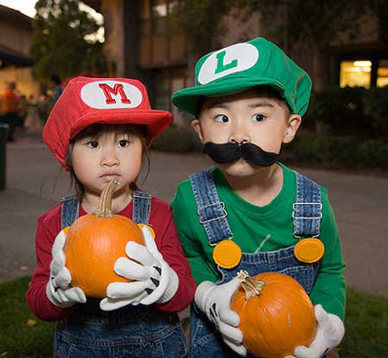 Mario & Luigi
The Disturbingly Racist and Inappropriate Option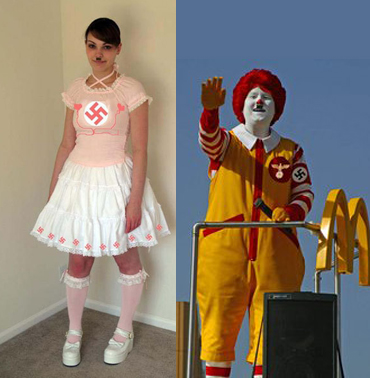 Strawberry ShortHitler & Ronald McHitler
Instead, we may opt for the retro/obscure/surreal/self-referential option and dress up as the Junichi version of
Joanie Loves Chachi
-- Joanichi Loves Chanichi. It's a simple costume, really.
I just need to put on my Chachi outfit: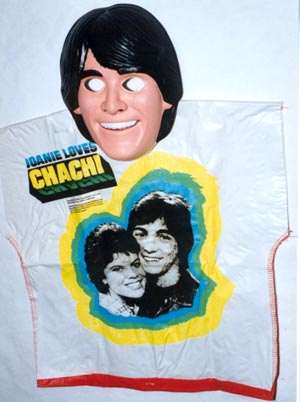 And my wife just needs something to make her look like an Asian guy: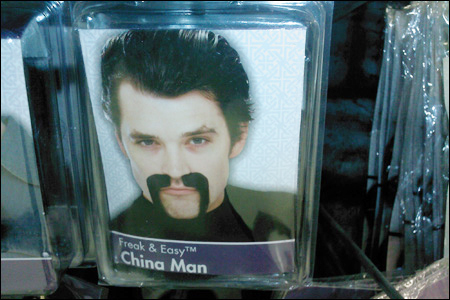 Done.

Or we might think of something better.

Happy Halloween!

Labels: Halloween
--Junichi