SECOND ONLY TO MIDGET MONGOLOID BLOODS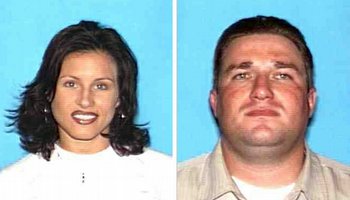 These two Tiny Oriental Crips seem neither Tiny nor Oriental
The feds just handed down
15 indictments
after concluding a two-year investigation targeting what is purportedly the most notorious Asian gang in San Diego: the
Tiny Oriental Crips
.
The unsealed indictments revolve around meth distribution charges, but the gang apparently has a violent reputation in San Diego that extends beyond drug dealing.
I have no doubt that T.O.C. members must be armed, dangerous, and ruthless. How else can a gang called Tiny Oriental Crips garner respect?
That has to be the worst gang name ever.
Tiny Oriental Crips sounds like a topping for a teriyaki chicken salad at Panda Express.
Given that "Crips" derives from crippled, T.O.C. is the equivalent of an Irish gang calling itself the Dwarfy Leprechaun Handicapped.
Plus, what makes T.O.C.'s name especially odd is that the gang apparently targets other Crip gangs. So now, this is on par with a black gang naming itself the Hobbit Negro Aryan Bloods.
Over the last two years, the agents working on this sting must have endured strange conversations. If I had to tell people I spend time "tracking down Tiny Oriental Crips," I would expect to hear the following responses:
Awww, that's so cute.

Maybe you can trap them by playing little tiny potstickers in a mousetrap.




But who will track down the Lollipop Guild and the Oompa-Loompas?




You realize it's more politically correct to say Tiny Asian American Crips, right?



Did you lose your medication?

Finally, how did the two people in the photo above allegedly become ringleaders in the Tiny Oriental Crips? It's hard to tell if they're tiny in the picture, but they certainly don't look Oriental. In fact, they look more like employees at Staples.
The duo are the only two of 15 T.O.C.'s named in the indictment who are at large and not in federal custody.
Perhaps they haven't been caught yet because the APB's all start with "Be on the lookout for two Tiny Oriental Crips ..."
*

Related link: Any gang incidents near your neck of the woods? Click
here
to find out.
Labels: Gangs, Tiny Orientals
--Junichi