Friday, March 09, 2007

---
CHENEY URINATES ON BUSH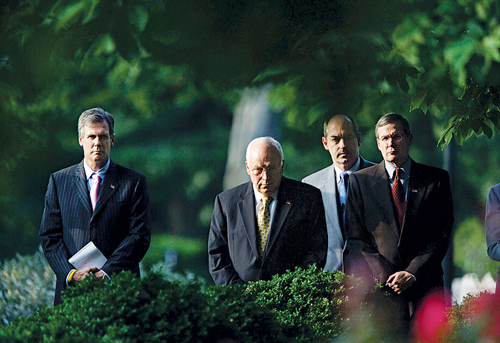 (Credit:
The Sartorial Senator)
Labels: Dick Cheney, George W. Bush, golden showers
--Junichi
Tuesday, February 27, 2007

---
CAN'T TEACH A DEAD DOG NEW TRICKS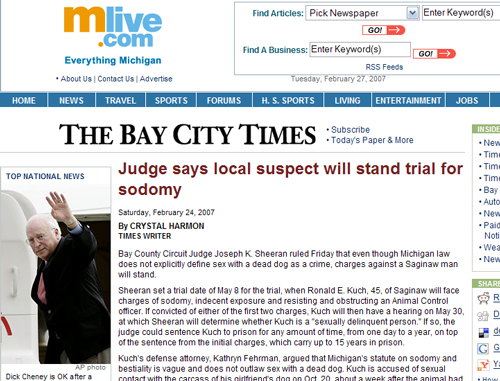 I am not a crook
Since I teach at a law school, I read up on cases that pose pressing legal issues, like
this one
, which addresses the long-unanswered question of whether a man can be convicted for having sex with a dead dog, even though state law does not explicitly say that it's illegal to have sex with a dead dog.
For the laymen who don't know fancy legal terminology, the defense counsel's legal position is known as the "Law Does Not Explicitly Say That It's Illegal to Have Sex with a Dead Dog" defense.
(This tactic is often mistaken with the obscure but powerful
Chewbacca defense
.)
While we await a verdict, let us scrutinize the above screen capture from the
Bay City Times
and observe how the Defendant looks a lot like Vice President Dick Cheney.
Labels: "Law Does Not Explicitly Say That It's Illegal to Have Sex with a Dead Dog" defense, bestiality, canine sodomy, Dick Cheney, law
--Junichi