FRIDAY FEEDBACK: FOXY BROWN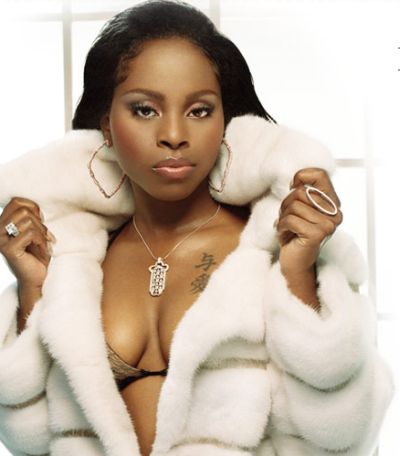 Chinchill Na Na
This week's Friday Feedback track is:

I dare you to name a better new song from an artist who is currently in
solitary confinement
.
And just to hedge my bets, I dare you to name a better new song by an artist who reveals that her "na na na tastes like Jamaican kiki" in the song.
I don't know what Jamaican kiki is or what it tastes like, but I hope my na na na will one day taste like that, especially if the lights go out.
I especially enjoy the line "Me and my girls real hard in the Bentley Arnage."
One would think that her attacks on nail salon workers, fights with Jamaican cops, beatdowns of neighbors with a Blackberry, and attacks on other prison inmates would have been enough to solidify the "hard" image. But hey, I guess driving in a Bentley Arnage is pretty hard, too.
So back to the music, what do you think? Are you feeling this song?
Labels: Friday Feedback
--Junichi