TRANSGENDER WOMAN APPOINTED TO COMMERCE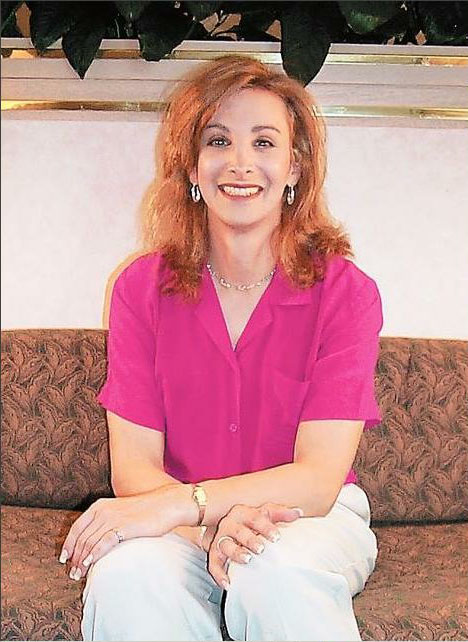 Bringing T to the Party

Let me begin this post by (re)stating that I am an advocate for transgender rights. I believe in full equality for all LGBT people and support the inclusion of trans rights in any future gay rights legislation.
As such, I am happy to hear that President Obama made the first presidential appointment of a transgender person by selecting Amanda Simpson (formerly Mitchell Simpson) to join the Commerce Department as a Senior Technical Adviser.
I don't know much about her politics, but I do know she ran, unsuccessfully, as a Democrat for Congress and she sits on the Board of the National Center for Transgender Equality.
More importantly, she'll eventually make it into the history books as a trailblazer in politics, breaking barriers like Keith Ellison, Tammy Baldwin, Shirley Chisholm, and Sandra Day O'Connor did before her.
*

Now, at the risk of making what appears to be a bad joke, I can't help but confess my difficulty with the fact that Ms. Simpson (or any other M-to-F transgender woman) changed her first name to Amanda.
When I lived in San Francisco, I vaguely recall going to
Asia SF
and being served by someone who claimed her name was Amanda Reckinwith. A great drag queen name, to be sure. But Amanda cannot be the best name for a former defense industry veteran seeking a long future in politics.
I genuinely wonder if she's inviting jokes so she can build a case for a future lawsuit.
The best explanation I can imagine is that she wants to put people at ease and make people laugh by saying, "I used to be a man, but now I'm Amanda."
All I'm saying is, if I were to become a female-to-male transgender man, I wouldn't change my name to Tam Pon.

All I'm saying is, if I chose to pursue a career in valet parking, I wouldn't change my name to Carlotta Tendant.

All I'm saying is, if I chose to get plastic surgery, I wouldn't change my name to Angie O'Plasty.
All I'm saying is, if I were this woman who went into the hospital for a leg operation and
instead received a new anus
, I wouldn't change my name to Tara Nusphincter.
Labels: Barack Obama, drag queen names, medical news, politics, transgender rights
--Junichi