FRIDAY FEEDBACK: LUDACRIS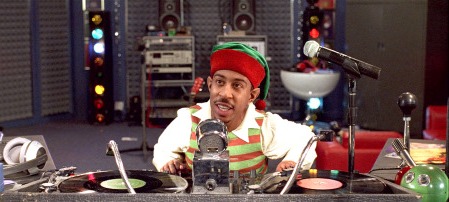 I wanna li-li-li-lick you from your knees to your toes
This week's Friday Feedback track is:

"Ludacrismas" by Ludacris

not on the soundtrack for
Fred Claus
This new Christmas song by Ludacris -- a promotional track for the movie
Fred Claus
, in which he plays a vinyl-spinning elf -- raises the following questions:
What won't Ludacris sample?


Why is Luda's Christmas tree decorated with toilet paper?


Did he negotiate a contract whereby he earns a few Gs each time he says "Fred Claus"?


If this song wasn't good enough to make the

Fred Claus

soundtrack, what does that say about the

Fred Claus

soundtrack?


What has a better chance of becoming an annual holiday favorite: this song or any random track off of the Christmas on Death Row album?


Will Santa Claus pay attention to "wiss-lists" provided by persons swerving from egg nog?



What happened to Chris "Ludacris" Bridges' future as a serious Oscar-caliber actor?
Comments?
Labels: Friday Feedback
--Junichi