FRIDAY FEEDBACK: FLIGHT OF THE CONCHORDS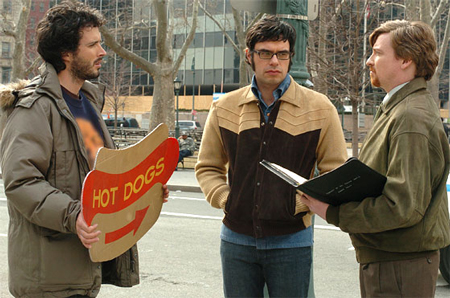 From the folk ghettos of New Zealand
This week's Friday Feedback track is:
"Hip-Hopopotamus vs. Rhymenocerous" by Flight of the Conchords

unfortunately not from the forthcoming EP
The Distant Future
This track/video is from Episode 3 of HBO's
Flight of the Conchords
and arguably one of the better hip hop songs of 2007. (2007, thus far = bad year for hip hop, again.)
Do their rhymes make you pregnant? Do you submit that the Hip Hop Hippo's "bottomless" lyrics are ten times better than whatever verses Yung Berg or Mims might spit? Did Steve tell you that, perchance? Steve.
Leave your comments below. And be more constructive with your feedback, please.
Labels: Friday Feedback
--Junichi