LOUISIANA JUDGE DENIES MARRIAGE LICENSE TO INTERRACIAL COUPLE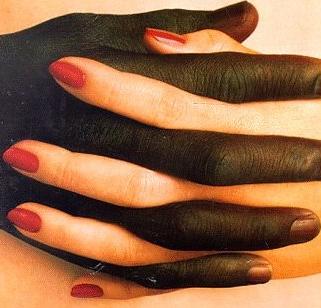 Not Good for Children?
Breaking news from
AP
that is unrelated to kids in flying balloons:
A Louisiana justice of the peace said he refused to issue a marriage license to an interracial couple out of concern for any children the couple might have. Keith Bardwell, justice of the peace in Tangipahoa Parish, says it is his experience that most interracial marriages do not last long.

...

Bardwell told the Daily Star of Hammond that he was not a racist.

"I do ceremonies for black couples right here in my house," Bardwell said. "My main concern is for the children."

Bardwell said he has discussed the topic with blacks and whites, along with witnessing some interracial marriages. He came to the conclusion that most of black society does not readily accept offspring of such relationships, and neither does white society, he said.
Well, that was fun seeing what Louisiana was like in the 1950's. I'd like to go back to the 21st century now.
Anybody seen my time machine?

(Thanks to Mama Shih)
--Junichi