WILL WINGFIELD MIGHT BE THIS GENERATION'S BEST DANCER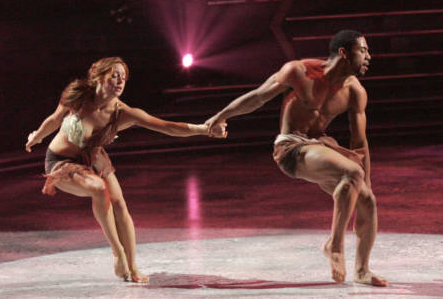 Where there's a Will, there's a way superior dancer
Imagine if Jordin Sparks had been voted off
American Idol
while Sanjaya Malakar was still in the competition.
Imagine Barack Obama losing to John McCain in the quarterfinals of a speech contest.
Imagine Happy Gilmore knocking Tiger Woods out of the PGA Championship.
Imagine if Tone Loc beat Nas in a freestyle contest.
Those are appropriate analogies for the miscarriage of justice -- no, actually, the third-term abortion of justice -- that was Will Wingfield getting voted off last night's
So You Think You Can Dance
. The man who should have won the whole competition didn't even make the Top 6.
Will is undeniably the best dancer from any season of any dancing show. IV real! I rarely invest in anything related to reality television, but last night's results show was truly depressing and left me worried for America.
Some clips:
Labels: hot tamale train, IV REAL, So You Think You Can Dance, Will Wingfield
--Junichi