DEEZ TRUCK NUTZ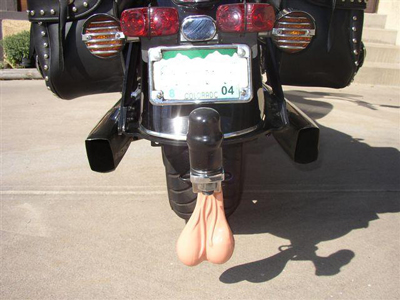 The Latest Republican Target
Since the Democrats are tearing each other apart, I'd like to take this moment to spotlight a Republican lawmaker who will undoubtedly be causing some Republicans to get their teabags all twisted in a knot.
GOP Florida State Senator Cary Baker led a successful effort to
ban fake bull testicles
that dangle from the trailer hitches of vehicles in Florida. Sen. Baker's bill would fine motorists $60 for displaying the plastic rocky mountain oysters, which are known by brand names like "
Truck Nutz
".
If the legislation survives the house, I suspect that some wealthy vehicular gonads connoisseur will challenge the legislation on First Amendment grounds. At the very least, I'm guessing dude below will go balls to the wall to keep his nugget ornaments on his truck.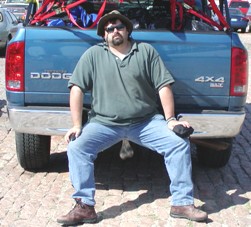 Dodge. Grab Life By The Horns.
As for my own personal opinion on the matter, I am having difficulty understanding what prompted Senator Baker to spend time on this trivial issue when there are obviously many people in Florida who still aren't wearing flag pins.
Labels: Florida, Truck Nutz
--Junichi