NON-ASIAN ARTISTS WITH ASIAN-SOUNDING NAMES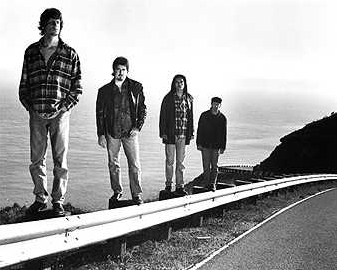 Sun Kil Moon = Some are tiny; none are Korean.
Within the last two hours, my iTunes randomly played "Lamb and the Lion" by The Mae Shi, "Heat of the Moment" by Asia, "Waiting for Tonight" by J. Lo, "9 Crimes" by Damien Rice, "C.R.E.A.M." by the Wu-Tang Clan, and "How I Go" by Yellowcard.
I couldn't help notice the Asian theme running in the artists' names, even though the closest they come to being Asian is eating at PF Chang's.
That inspired my assembling the following list of ...
Top 10 Non-Asian Artists with Asian-Sounding Names:
Wu-Tang Clan
The Mae Shi
Wang Chung
Sun Kil Moon
Lykke Li
Four Tet
Lil Kim
Tokio Hotel
J-Kwon
Xiu Xiu
... with a soundtrack to boot.
Of course, there is an argument that the Wu-Tang Clan is
now officially Asian
.
Labels: Top 10 Lists
--Junichi