KATSUMI BODYSUITS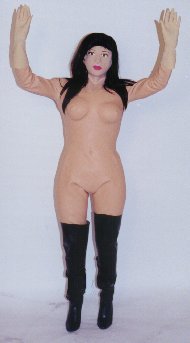 Raise The Roof
Last week, somebody suggested I post entries based on the
bizarre search terms
that led people to this website. While I don't plan to follow through on this, here is one about how "Japanese People Are Kinky."
Sure, these pics look like your standard blow-up doll (not that I would know what a standard blow-up doll looks like).
But in fact, this is an actual human being dressed up in a full-body latex bodysuit intended to look like a blow-up doll.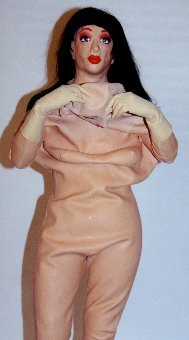 Thanks to a customer in Katsumi, Japan who requested this product, you can now order these bodysuits based on fiberglass moulds from
this website
. Only $950 plus shipping!
Credit goes to Dean B. for helping me to finish my Christmas shopping early this year.
--Junichi