LATEST SEARCH TERMS THAT LED TO POPLICKS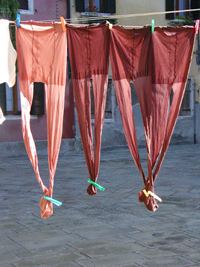 Pantyhose for lesbians?
I really, really, really try hard to ignore what search terms people use on Google / Yahoo! / MSN to get to this website. But sometimes, I just can't get the monkey off my back.
Below are some of the more unusual search terms that somebody typed into a search engine to get here.
Note that none of these phrases ever appeared, as is, on Poplicks.
Lance Bass circumcised
zoo mating
i did it all for the chewy
Lesbians in pantyhose
honor in oriental adventures
poke someone
licks dad son
anal gems women with men
cyndi wang discography
japanese people are kinky
high school nympho pict
black wang george
steve perry rabbit porn
bigg butt dancers
Netherlands black man sumo wrestler
the best sex positions ever
show black albino people
suicide death of country singer's wife in 2005
LL Cool J penis size
Holland's 320 pound women
dead children
Although I shudder to think what Journey's former lead singer is videotaping these days, that last search get my vote for most disturbing.
--Junichi