HEY CHANEL, MEET MY FRIENDS CAMRY AND ARMANI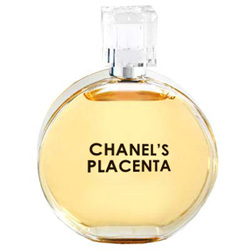 What I'm wearing
We've already mentioned the
wacky names that celebrities give their kids
.
As it turns out, regular people aren't much better at naming children.
Babies may be this year's hot fashion accessories, but last year's parents were already on top of the trend by
naming their babies after brand names, products, or companies
.
According to the U.S. Social Security Administration, there were 571 babies born in 2005 with the name
Armani
. 260 girls came into the world as
Chanel
, 305 babies as
Alizé
(the cognac), 68 as
Camry
, and 28 as
Cartier
.
My favorite: 5 babies named
Ikea
.
I can't wait to share this with my son Quizno and my daughter Levitra.
--Junichi