A BARNEY IN THE HAND IS WORTH TWO IN THE BUSH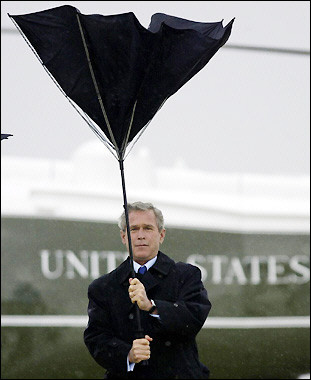 A spoonful of cocaine makes the medicine go down

Here's a
video remix of the most recent Bush inauguration speech
, which is almost as brilliant as
this classic cut-up
of an earlier Bush State of the Union address.
While both of these political edit jobs are clever, neither is as incongruent and dissonant as
this mashup video of Barney and friends performing a 2Pac song
.
I love you, you love me! Grab your glocks, all eyez on me!
(Not safe for work, unless your employer prefers violent lyrics about fornicating with others' spouses.)
Of course, no clip makes me spill soy milk out my nose like this
previously-posted
video of Dominic Errazo
at the National Spelling Bee
where he channels Napoleon Dynamite, live on ESPN, before spelling the word correctly. A dozen viewings later, it's still hilarious to me.
--Junichi