GUESS WHO BEAT ME TO FATHERHOOD?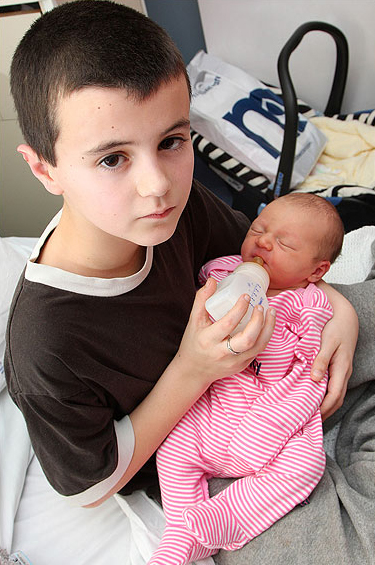 I beat you, Semitsu!
If you guessed
13-year-old Alfie Patten
, then you are correct!
Sure, Mr. Patten was born right about the same time I graduated from college. But he obviously didn't need the two decades that I did to figure out the birds and the bees.
Alfie, maybe we can have play dates together! Your baby girl and my baby boy (who should be arriving any second now) will only be a few weeks apart, at most.
Plus, when they both go down for a nap, I can help you with your multiplication tables, while you help me feel as old as Larry King.
--Junichi