QUESTION OF THE WEEK #136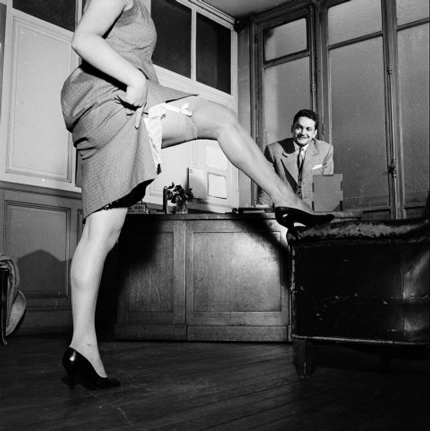 Tit-for-Tat
After a long hiatus, the Poplicks Question of the Week is back.
This Week's Question:
An Illinois lawyer was
suspended
by the state bar for allowing one of his female clients -- who happens to be a stripper -- to perform nude dances in exchange for credits on her legal bill.
(Although there were allegations of inappropriate touching, the disciplinary charges seem to stem solely from the bartering of his services for her services.)
Let's say the lawyer was not cheating on his taxes (i.e., he was reporting the full value of his services as income). And let's also assume that nude dancing is perfectly legal and that both parties consented to the exchange.
What's wrong with a lawyer giving discounts to his stripper client in exchange for lap dances?
Labels: QOTW
--Junichi