HAPPY NATIONAL PUNCTUATION DAY
Today, September 24, is National Punctuation Day.
If you were already aware of this day, chances are good that the errors on these signs drive you batty.
As someone once pointed out to me, punctuation can fundamentally alter the meaning of a sentence.
For example, compare:
A woman, without her man, is nothing.
with
A woman: without her, man is nothing.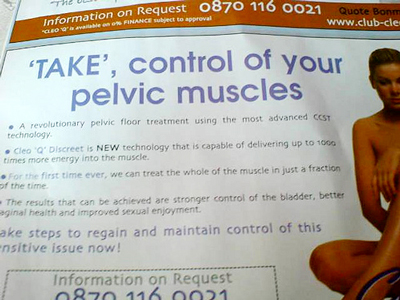 I tell my students that many readers will assume a positive correlation between punctuation and intelligence.
To wit:
Perhaps the best evidence to support the link between punctuation skills and intelligence is the following pen that was recently sold on John McCain's website:
The McCain campaign finally
corrected
the spelling.
Labels: grammar, John McCain, punctuation
--Junichi