BOMBSHELL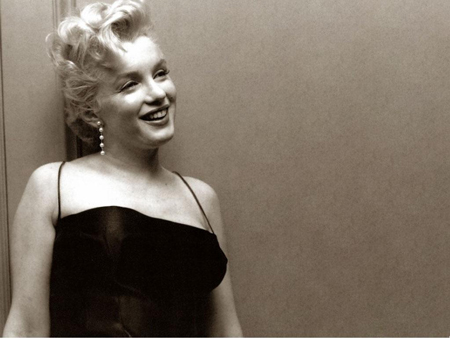 Goodbye, Norma Jean
We are obviously living in the era of the celebrity sex tape.
But the unearthing of one featuring a long-dead celebrity icon from decades ago is a new milestone.
According to the
NY Post
, an FBI-classified sex tape of Marilyn Monroe giving an anonymous man a mouth hug just sold for $1.5 million to someone who will never let the reel see the light of day.
This sale resurrects the constitutional conflict between the penumbra of privacy rights guaranteed by the -- wait,
what
, somebody just spent $1.5 million to lock up a 15-minute reel of smut? I realize gentlemen prefer blondes, and some like it hot, and other random Marilyn references, but really, $1.5 million?
Even if I were a trillionaire, I would never burn that much to watch 15 minutes of anyone doing anything, much less Marilyn Monroe in
The Seven Inch Itch
.
At most, I would drop a mil on a sex tape with Martha Washington, and that's only assuming the footage includes George dressed as a pizza delivery man, asking, "Who's This Country's Daddy?"
*

If you want to see the one screen capture photo made available by the original seller of the Marilyn Monroe footage, click
here
. (NSFW!)
--Junichi