PRIORITIES, PEOPLE!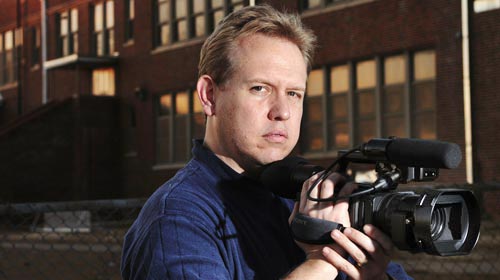 The Video Vigilante of Oklahoma City
Brian Bates (above) spends his free time secretly videotaping men who solicit prostitutes and then posts the footage on
his website
to disgrace them. The professional tar and featherer has also
licensed
his footage to talk shows and to YouTube.
He has filmed hundreds of Okies -- including three church pastors -- in non-okie-dokey situations. He has succeeded in shaming them, but has rarely helped to convict any of them because of the unreliability of the evidence.
Here's a collage of his targets:
*

Speaking of misplaced priorities, Congress -- during an era of serious obstruction of justice regarding a war that was justified under false pretenses -- is requesting a federal probe to investigate whether a semi-retired baseball pitcher made his biceps
bigger
.
--Junichi