BARACK OBAMA T-SHIRT
Probably not an official Obama shirt
After seeing somebody in San Diego sporting the above T-shirt, I actually understood -- for the first time -- why some women have voted for Hillary Clinton even though they prefer Barack Obama on the issues.
Clearly, the Republican Party doesn't have a monopoly on jackasses.
*

That stupid shirt inspired me to design my own Barack Obama for President shirt: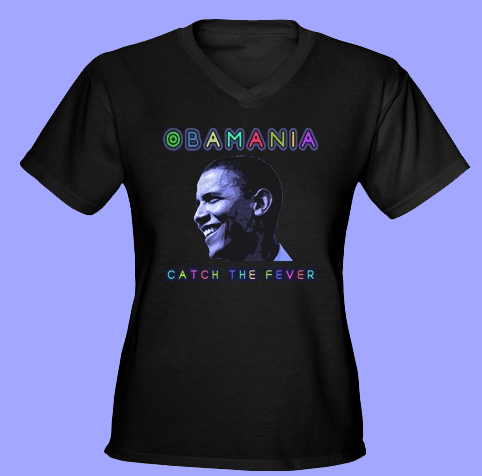 Since the
official
Obama 2008 t-shirts are dull, I decided to make one of my own.
If you'd like an Obamania shirt, too, you can catch the fever
here
.
Labels: 2008 presidential election, Barack Obama
--Junichi