THE ONLY CIRCUMSTANCE IN WHICH GOING TO JAIL CAN BE COMPARED TO FLEEING A NAPALM ATTACK
How crazy is it that Huynh Cong Út (a.k.a. Nick Ut), the Pulitzer-winning photographer who took the extraordinary photo above, is also the same guy who
took
the already-ubiquitous photo below?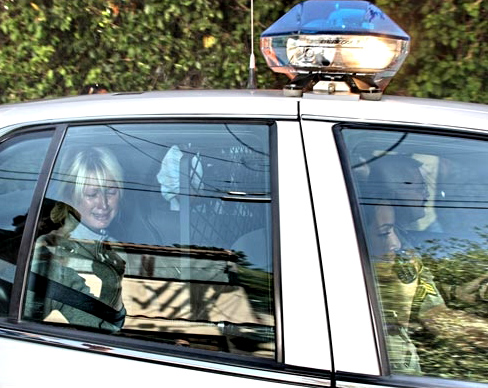 I can't think of any other photo of a crying girl that is -- or is destined to be -- as famous as the above two.
*

By the way, people have been egging me on to comment on Ms. Hilton with statements like:

Hey Junichi, knowing how much you despise Paris and how greatly you deplore a justice system that gives special treatment to the rich and how enraged you became when she was temporarily freed like some sort of scene from the Shawskank Redemption, you must be relieved to watch the porn star socialite being dragged back to jail, in tears, to serve her full 45 day sentence.
But I am refraining from sharing my schadenfreude publicly.
To ignore Paris Hilton is to make her irrelevant is to make the world a better place.
Labels: Paris Hilton
--Junichi