SNEAKING INTO STANFURD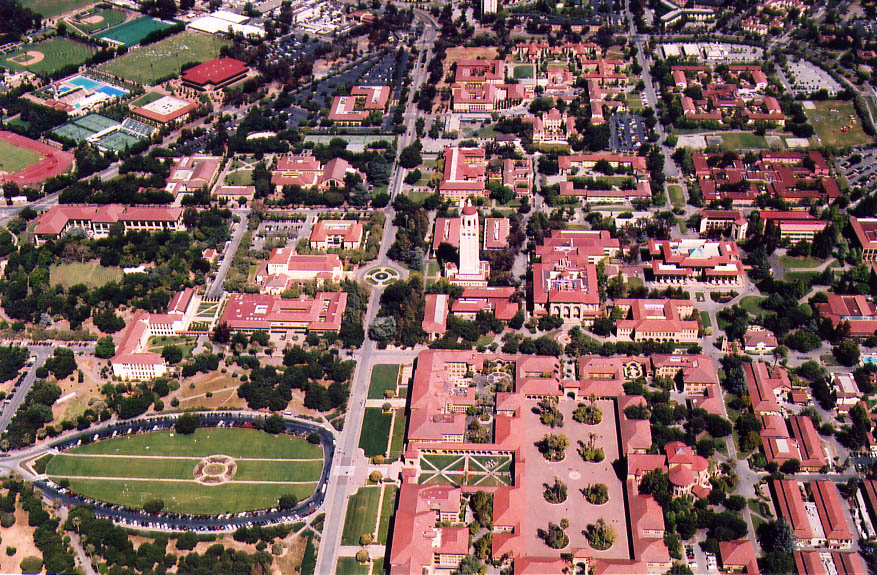 how bad you wanna go?
Unlike Jew-Knee-Chee, I never had the *cough cough* honor to attend Stanford University (12 years, Golden Bear baaaaaabbbbyyyy). To be candid, I did apply for undergrad there, back in '89, mostly to appease my parents but little did I know -
I obviously didn't try hard enough to go
. From the
Stanfurd Daily
Azia Kim was like any other Stanford freshman. She graduated from one of California's most competitive high schools last June, moved into the dorms during New Student Orientation, talked about upcoming tests and spent her free time with friends.

The only problem is that Azia Kim was never a Stanford student.

Kim, an 18-year-old from Orange County who graduated from Fullerton's Troy High School, lived in Kimball throughout fall and winter quarter. She lived in Okada, the Asian-American theme dorm, until Monday night, when University staff finally caught onto her ruse.

Friends aren't sure of her motive for sneaking onto campus and living a lie, but many speculate that she felt pressure from overbearing parents to attend Stanford — regardless of whether she was admitted.
Part of me wants to say that the latter is rather idle speculation but I'd be lying if, on a personal level, I'd be thinking that same thought too.
And it gets better -
is there another imposter at Stanfurd?
And peep the name: Elizabeth Okazaki.
Those worried about too much negative media attention being focused on Asian men can now rejoice that there's going to be some rubber-necking at Asian women for 15 minutes.
In all seriousness though, there's also been recent news on how
suicide is one of the leading causes of death for Asian American women between 18-24.
--O.W.