恭喜發財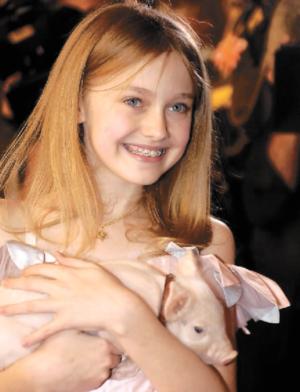 If a pig had a personality like Dakota, it would not cease to be a filthy animal.
Welcome to the Year of the Pig!
Here's wishing all lunar Poplicks readers a Happy Lunar New Year.
Unfortunately, this Year of the Pig is apparently supposed to bring much tragedy. According to
this WaPo article
, we are to expect "epidemics, disasters and violence in much of the world."
(In my mind, the signs of the apocalypse are evident in the above photo where this year's animal is being cradled by Dakota Fanning, who recently announced that she is going to be
raped
in her next movie. Yikes.)
Of course, the article's forecast of tragedy is based on the analysis of a "Hong Kong feng shui master." That man is clearly yanking the reporter's chain in the same way that all Chinese people are pretending like "feng shui" is anything but a practical joke played on non-Asian people to make them needlessly rearrange their furniture.
Regardless of whether fire and bombings lie ahead in the year of the swine, here's hoping it's a happy new year. During the next 12 months, may we redouble our efforts to convince more people to pay for Chinese character tattoos that secretly translate to ...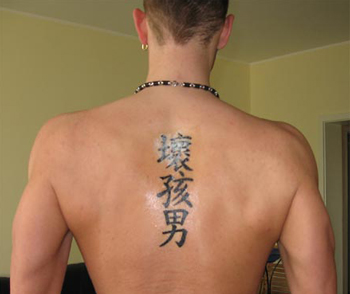 --Junichi