LET THE PROFILING BEGIN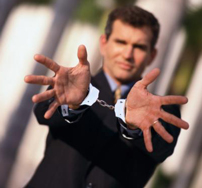 Future
High Times
coverboy
According to
today's NY Times
, the National Center for Health Statistics just dropped some startling stats:
Today ... the fastest-growing population of drug abusers is white, middle-aged Americans. This is a powerful mainstream constituency, and unlike with teenagers or urban minorities, it is hard for the government or the news media to present these drug users as a grave threat to the nation.

Among Americans in their 40s and 50s, deaths from illicit-drug overdoses have risen by 800 percent since 1980, including 300 percent in the last decade. In 2004, American hospital emergency rooms treated 400,000 patients between the ages 35 and 64 for abusing heroin, cocaine, methamphetamine, marijuana, hallucinogens and "club drugs" like ecstasy.

Equally surprising, graying baby boomers have become America's fastest-growing crime scourge. The F.B.I. reports that last year the number of Americans over the age of 40 arrested for violent and property felonies rose to 420,000, up from 170,000 in 1980. Arrests for drug offenses among those over 40 rose to 360,000 last year, up from 22,000 in 1980. The Bureau of Justice Statistics found that 440,000 Americans ages 40 and older were incarcerated in 2005, triple the number in 1990.
Suddenly, our nation's tragic War on Drugs sounds just a tiny bit fun.
I trust that next season of
The Wire
will take place in a gated community in the Hamptons.
--Junichi