ILLICIT ROUNDUP
I love it when you call me big Papa
In a milestone year of church leaders being outed, the
NY Daily News
reports on rampant speculation in Italy that Pope "Eggs" Benedict is gay.
The allegations aren't credible, since the evidence is based, in part, on the fact that he buys red Prada shoes. (If one's wardrobe makes him gay, then every Pope in the history of the Catholic Church is gay.) Most of the foundation around the rumors circulate around the Pope's private secretary, Monsignor Georg Gänswein, pictured above, who is described as the "handsome, blond, 50-year-old amateur ­pilot, ­tennis player and former ski instructor," which, I suppose, is mildly hot.
Wouldn't it be awesome if the Pope came out of the closet? I'm not saying this just because I pray for a delicious Vatican sex scandal every night. (I used to pray for a Republican sex scandal every night, but that prayer has already been answered.)
See, when celebrities like Neil Patrick Harris or Lance Bass come out, there isn't much of a ripple effect anymore, save for a few Doogie Howser and *NSync fan club treasurers whose pipe dreams are crushed like the ice in my fountain drink.
But if Vatican CEO Ratzinger admits he's gay, holy see ... that coming out party will have seismic shifts great than if George W. Bush admits that he and Laura had an abortion after a coke-fueled night of stem cell destruction and the formation of a London Bridge with Michael Moore and Osama bin Laden. Either the Pope will advance gay rights in the church, or women will be allowed into leadership roles greater than "Head Supervising Nun," or, the Vatican will start allowing priests to marry, or, perhaps, all hell will break loose, literally, and the next Pope will unleash the Illuminati and declare war on anything that isn't 100% heterosexual.
*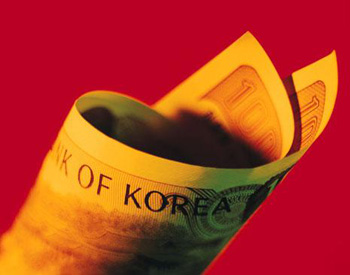 In other illicit news, the South Korean government is handing out free movie tickets, cash prizes, and other incentives to office workers who promise not to pay for prostitutes this holiday season.
According to
Reuters
, South Korea's Ministry of Gender Equality has declared that "If you promise yourself to make it a healthy night out at the end of the year, and if you recommend this to others, we are giving lots of prizes."
My thoughts:
1. Doesn't the South Korean government have better things to worry about? Like North Korea?
2. If I were a South Korean prostitute (which I am, on Tuesday nights), I would probably just look for business in the movie theater.
3. Why doesn't the United States have a Ministry of Gender Equality?
4. Wouldn't it be awesome if the Pope got married to Monsignor Georg Gänswein?
--Junichi