WHEN SOUTH AFRICA LEADS THE WAY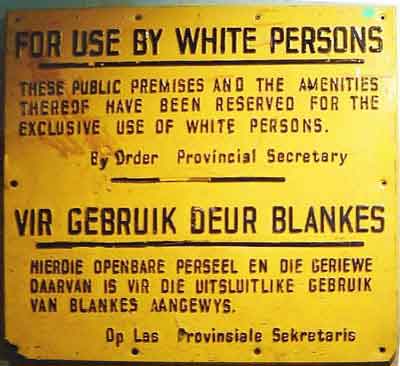 In 1986, South Africa and the United States stood on opposite ends of the spectrum when it came to granting equal rights to all human beings.
South Africa's constitution discriminated against its majority black citizens and Nelson Mandela was still imprisoned. In contrast, the United States was one of many countries calling for the end of apartheid in South Africa.
Twenty years later, South Africa and the U.S. find themselves on opposite ends of the spectrum again.
Only this time, South Africa has just voted to
legalize
same-sex marriages.
Meanwhile, the United States is leading the movement to ban gays and lesbians from marrying, while our President favors amending the Constitution to make such a deprivation of civil rights permanent.
Mind-blowing.
--Junichi