CRACKA ASS CRACKA BARREL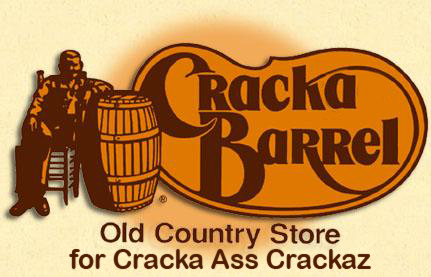 Where Everybody Hates Chris
Ain't no laughing matter when two black women refused service in a restaurant in South Carolina.
But when it turns out to be
Chris Rock's mother and sister who were refused at a restaurant chain known as Cracker Barrel
, I can't help wonder whether Chris is thrilled he's struck upon such a goldmine of comic material. In fact, I wouldn't be totally floored if Rock had secretly sent his family to every establishment with the word 'Cracker' in it just to see what would happen.
Sometimes, I forget Chris Rock didn't invent the word 'cracka.'
His use of the phrase "cracka ass cracka" is so ingrained into my head that whenever my wife and I refer to an actual cracker, we have to say "cracka ass cracka."
For example,
"Honey, I was going to make you S'mores for dinner, but we're out of Graham Cracka Ass Crackas. Shall we eat some Cracka Ass Cracka Jacks instead?"
In any event, Rose Rock, Chris's mother, has enlisted Rev. Al Sharpton's help to file a class-action discrimination claim against Cracker Barrel, which
already has the reputation
for being a racist establishment. Rev. Sharpton, who has also been mentioned in Chris Rock's routines, claims that he's been getting
calls from all across the country
with similar complaints.
While I suspect this lawsuit is necessary to remind the restaurant chain that segregation is still illegal, I wouldn't be surprised if this whole controversy
increases
business for Cracker Barrel.
Although a decent number of black -- and non-black -- patrons will likely stay away from the chain, there are probably more people in South Carolina (read: racists) who will patronize the establishment as a symbolic show of support.
(Sadly, I heard that Geno's in Philadelphia actually
gained
business
when it posted its "This is AMERICA: WHEN ORDERING 'SPEAK ENGLISH'" sign
, despite organized efforts to boycott it.)
On the bright side, I greatly look forward to Chris Rock's next tour and stand-up special.
--Junichi