QUESTION OF THE WEEK #73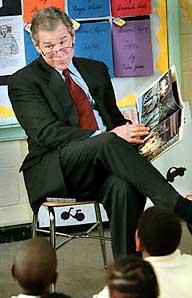 Where were you when Bush II read "My Pet Goat"?
This Week's Question:
Have you lived through any moment that you consider more historically significant than September 11, 2001?

Which is to say, has there been any other single day during your life that you believe constitutes a greater historical "event" of national or international significance?

--Junichi