QUESTION OF THE WEEK #42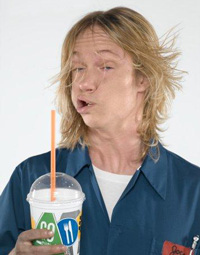 Why is this man unemployed?
This Week's Question:
If a qualified job applicant is not hired simply because he/she is ugly, should he/she be able to sue the employer? In other words, should "unattractive" people be a protected class for the purposes of employment anti-discrimination laws?
--Junichi