PLAYING DRESS-UP
The California legislature just passed a bill,
AB 787
, that penalizes anyone who impersonates a veteran of the U.S. Armed Forces with the intent to defraud.
Who might be targeted by this bill? I can only think of two persons who might violate this legislation:
The Village People ...
... and the current President of the United States.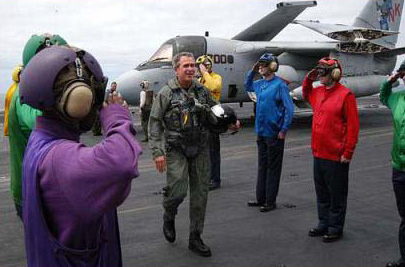 But I don't think that the Vililage People had the intent to defraud.
(With thanks to Steve Lowery)
--Junichi