QUESTION OF THE WEEK #23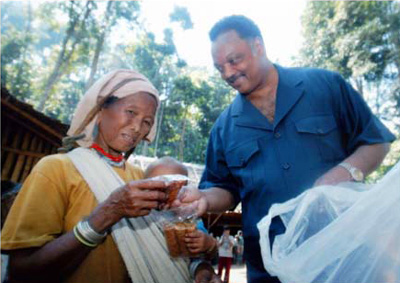 Rev. Jackson with Thai refugees
This Week's Question:

In describing the survivors of Hurricane Katrina
, is there anything wrong with using the term 'refugees'?

Background: The National Association of Black Journalists and the Black Congressional Caucus
recommends everyone refrain from using the word 'refugee' to describe American citizens. Rev. Jesse Jackson has suggested,
"It is racist to call American citizens refugees."
For additional perspectives, click here and here.
--Junichi