A PUBLIC SERVICE ANNOUNCEMENT FROM KANYE WEST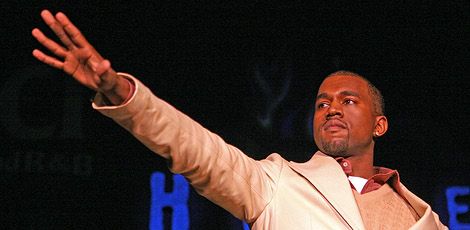 >
for the people
Kanye...all the talk about your ego trippin', about your diva-like behavior, about whatever...
ALL IS FORGIVEN.
OK, sure, he was a little nervous, not exactly the most articulate speech he'll ever give...but clearly, he went off the teleprompter and really put it down. You have to wonder what Mike Myers and Chris Tucker were thinking...
And ha ha ha ha, you put him on the cover of
Time
because you thought he'd be the safe Black man to promote. What now, suckas?
--O.W.