EVERY SPERM IS SACRED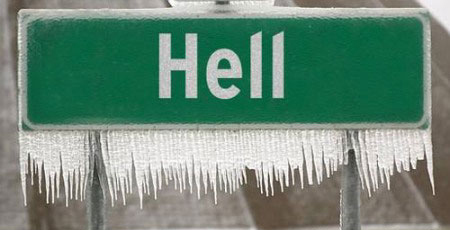 The Buffalo Bills win the Super Bowl!

Nothing excites/incites me more than when fundamentalist religious leaders discuss sex and sex education.
Jimmy Swaggart set the bar when he
proclaimed
that "sex education classes in our public schools are promoting incest."
Jerry Falwell raised it after he
stated
that "AIDS is not just God's punishment for homosexuals; it is God's punishment for the society that tolerates homosexuals."
But the most amusing passages stem from those advising young people. For example, Mormon leader Mark E. Petersen wrote a guide called
Steps in Overcoming Masturbation
that suggests: "When the temptation to masturbate is strong, yell 'Stop!' to those thoughts as loudly as you can in your mind and then recite a prechosen Scripture or sing an inspirational hymn."
Perhaps Mr. Petersen wasn't aware that young people could buy a
masturband
, a black bracelet that functions as a reverse scarlet letter by signifying that the wearer has refrained from pumping at the self-service station.
But all of this pales in comparison to the wisdom of the Density Church, which, according to its website, is a community of "
Happy-clapping Children of God
."
On the church's website's section on
Bible Answers
, church leader Brian Tamariki
answers
the following question from 14-year-old Robert Rakiti:
The other night, while I was asleep, I had a nocturnal emission. I woke up to discover a wet patch. I had no control over this obviously, because I was asleep. But I felt a lot of guilt about it afterwards, and wondered if having a nocturnal emission is a sin? Should I ask for forgiveness for this?



Tamariki responds:
Thanks for your question, Robert. Your sense of guilt is for a very good reason. Having a nocturnal emission is a sin, and is just as much a sin as killing someone - even though it is completely involuntary.
Quoting Leviticus, he further admonishes that if you "spit your semen at anyone else lying near you," that person becomes just as unclean. He wisely
advises
-- "You don't want to be spat upon by an unclean ejaculator!" - which, coincidentally, is the title of my forthcoming motivational lecture series.
Awesome! This church is off the Dick Cheney!
(credit: DH)
--Junichi