UNSOLVED MYSTERIES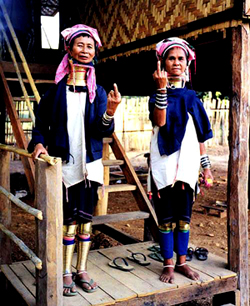 "You forgot Mother's Day."
As I've done once before, I'd like to tap into your collective vast knowledge and ask 20 questions to which I have often wondered the answer. I apologize in advance for my naivete, ignorance, ineptitude, or selfishness in asking them.
(Update: The questions in

green

have been answered and the questions in

orange

have been partially answered in the comments.)
Here are my 20 questions:
In California, there is a city called "Los Banos." What is a bano? (Note: it's not los baños, which is Spanish for the bathrooms.)



If I'm not depressed, what happens if I take Prozac?






What is the difference between men's and women's deodorant? (What the hell does "Ph-balanced" mean?)




What happens to your credit card debt or your outstanding student loans when you die? What if you aren't married and your parents are no longer alive?




Are there any nutrients that fruits and vegetables provide that can't be obtained from vitamins?




What has better odds: playing basic strategy in blackjack or betting only on the pass line in craps?



Has there been any network sitcom since Maude to feature a main character getting an abortion?


Can you contract the HIV virus strictly through oral sex (and no other type of sexual contact)? Are there documented cases? Is receiving more dangerous than giving?


Who commands a higher annual salary: top basketball players like Shaquille O'Neal or individual team owners like Jerry Buss?

(I'm only considering a player's income from playing basketball, not commercial endorsements, movie deals, etc.)



If you connect to the Internet using somebody else's wireless modem, can you illegally download whatever you want without fear since the IP address is traced to the person who owns the wireless modem?



Why is a King-Ace in Texas Hold-Em referred to as "Big Slick"?




Everyone says Dr. Dre has never written any of his own lyrics; Eminem and Snoop are two of the alleged ghost-writers. But how do we really know this is true if neither Eminem nor Snoop nor Dre have admitted this (to my knowledge)?




Is the ability or inability to whistle a genetic trait?



Where does "flipping the bird" come from?


Is it truly dangerous to use a cell phone while pumping gas? Has a cell phone ever caused a gas-related explosion?


How difficult or competitive is it to get a CD released through iTunes? How does Apple decide what to release?



Other than Costco and Nordstrom's, what other major stores allow you to return things without a receipt?




Is there any major religion or church that sanctifies and does not discriminate, in any way, between gay relationships and straight ones?




What is David Bowie's "Space Oddity" about?



Why aren't seat belts required on a bus? Aren't you just as likely to get hurt or thrown out of a window if a Greyhound crashes or tips over?
--Junichi