QUESTION OF THE WEEK #8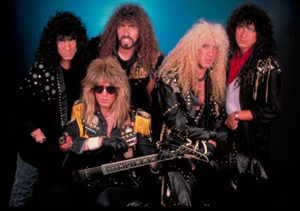 You Can't Stop Rock 'N' Roll
This Week's Question:
What is the greatest American rock & roll band of all-time?
Guidelines to the question:

Your answer should be a

band

. Solo artists (e.g., Elvis Presley, Michael Jackson, Chuck Berry) and duos (e.g., Simon & Garfunkel) don't count.
Your answer should be

American

. Thus, the Rolling Stones, the Beatles, the Clash, Led Zeppelin, the Who, the Sex Pistols, U2 don't count.

The definition of "greatest" is up to you, but I would suggest that influence, longevity, originality, and popularity are all factors worth considering.
--Junichi