ALL EYEZ ON MY FINGER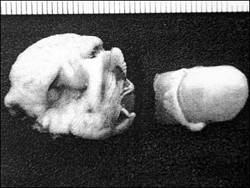 Finger 11
Today, the two greatest mysteries facing our country are:
1. Where did Bay Area resident Anna Alaya get the human finger that she
claims she found in a bowl of chili from a San Jose Wendy's
(pictured above)?
2. Where can we find the body -- dead or
alive
-- of Bay Area rapper Tupac Shakur?
I think I found a clue to both mysteries in the picture below ...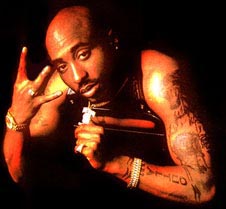 Hello, search warrant!
* * *
P.S. Bonus
missing finger news
!
--Junichi