QUESTION OF THE WEEK #1
Welcome to the launch of
Pop Licks
-- the dual/duel effort of O-Dub and Junichi.
Grab a seat. Make yourself at home.
Among other things, we'll start off each week with a "Question of the Week" for everyone to ponder and comment.
Can you kick it? Yes, you can.
Let's start off light ...
QUESTION OF THE WEEK:
If you could take one line from a song and put it on a bumper sticker, what would you choose?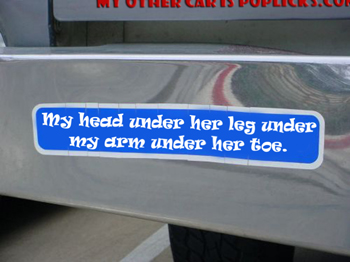 --Junichi