ANOTHER 20 FACTS THAT ARE DIFFICULT TO ACCEPT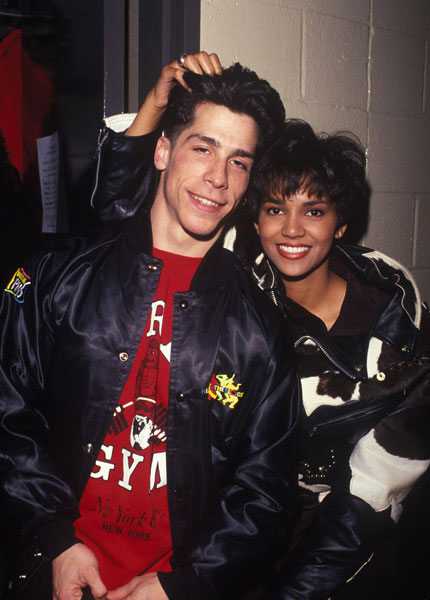 Hangin' Tough
Below is my latest list of facts that I find difficult to accept as true:
During 68 hours of oral arguments during the Supreme Court's last term, Justice Clarence Thomas did not utter a single word.


Halle Berry once dated Danny Wood, the least memorable member of the New Kids on the Block.


A baby was just born with an extra penis ... on his back.


In 1988, Adrienne Brown, then-wife of James Brown, tried to have a number of traffic tickets dismissed on the grounds of diplomatic immunity. Her immunity arguments were based on U.S. Rep. Douglas Baynard once having made the statement, "James Brown is indeed our number one ambassador."


According to a recent Census Bureau survey, blacks and Chicano/Latinos are about three times more likely to find themselves living in a prison cell than in a college dormitory. (Oliver disagrees: see the comments)


Paul McCartney did an in-store performance at Amoeba Records in Hollywood.


When the Germans asked for Americans to surrender at the Battle of the Bulge, the official American response was: "NUTS!"


Feist and Peaches were once roommates.


Avocado is derived from the Spanish word 'aguacate' which is derived from 'ahuacatl' meaning testicle.


Luther Vandross handled vocal arrangements and provided backup vocals on David Bowie's "Young Americans."


In Washington state, a mother of a teenager son is attempting to prevent Urban Outfitters from selling racy, sexually suggestive material to children. Her last name: MILFS.



In an experiment that asked 18 strippers to log hours worked, tips earned, and whether they were ovulating, menstruating, or neither, scientists discovered that strippers earned $70 during their peak period of fertility, compared with $35 while menstruating.


The last name of the man who holds the patent for the floating ballcock used in modern toilets: Crapper.





$23 billion has recently gone missing in Iraq.


Fox News referred to Barack and Michelle Obama's fist bump as a "terrorist fist jab."



The last words spoken by Ohio death row prisoner James French, shortly before being executed in the electric chair, were to a newspaper reporter: "How about this for a headline for tomorrow's paper? FRENCH FRIES."


Richard Gere's middle name is Tiffany.


Rodney King is going to be on the upcoming season of

Celebrity Rehab

.


K-Mart is selling abstinence-themed pants.


At this point, more people have probably seen the video below -- of 13-year-old Sameer Mishra mistakenly thinking he was asked to spell the word "numbnut" at the 2008 Scripps National Spelling Bee -- than the footage of Mishra winning the contest on ABC.
Labels: Facts That Are Difficult To Accept
--Junichi