QUESTION OF THE WEEK #120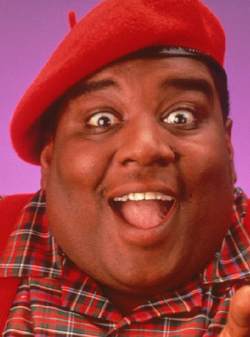 I love it when you call me Big Rerun (R.I.P.)
This Week's Question:
The producers of the Notorious B.I.G. biopic are looking to cast the role of Biggie. (Apparently, the casting call has brought out everyone from men with lazy eyes to white guys who look Eminem.)

If you had to choose from the universe of living celebrities and entertainers, who would you cast as Notorious B.I.G.?

Labels: QOTW
--Junichi