QUESTION OF THE WEEK #100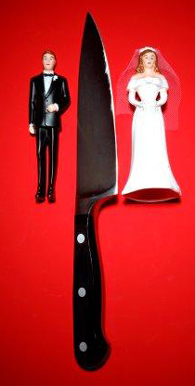 Here he comes now, wants his alimony
This Week's Question:
In 2004, after 18 years of marriage, Lawrence and Julia Roach divorced. Under the divorce decree, Roach agreed to pay Julia $1,250 per month in alimony until his ex-wife "dies or remarries."
Julia recently underwent a sex change operation, became a man, and now goes by Julio.
Lawrence argues
that he shouldn't have to pay alimony to his ex-wife once she became a man. His attorney argues that, "It's illegal for a man to marry a man and it should likewise be illegal for a man to pay alimony to a man." Julio responds that the divorce decree mandates payment until death or re-marriage, neither of which has occurred.
Should Lawrence be forced to continue to pay Julio alimony?

Labels: QOTW
--Junichi