QUESTION OF THE WEEK #2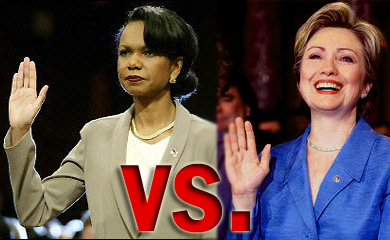 Pictures from the "one-handed mime trapped in a box" contest.

This Week's Question:



Who has a better shot of winning the presidency: Condoleeza Rice or Hillary Clinton?
P.S. Given the wealth of interesting responses to Question #1, any entrepreneurs interested in manufacturing a few bumper stickers?
--Junichi